Hewlett Packard Enterprise Aruba 2540 24G PoE+ 4SFP+ Managed L2 Gigabit Ethernet (10/100/1000) Power over Ethernet (PoE) 1U Grey
If you want to buy the Aruba 2540 series JL356a switch, contact us today. We offer HPE Aruba 2540 series switches at affordable rates compared to market prices.


100% Secure

100% Money-Back Guarantee

Best Price

PayPal world seller
Explore More About Aruba JL356a
We offer multiple IT equipment at affordable rates of Aruba 2540 switch series for digital workspace. The Aruba JL356a switch is a flexible networking solution for mobile users. It provides advanced security and network management tools. It possesses a 2-layer access switch between Aruba Clear Pass Policy Manager and Aruba Airwave. So it is easy to deploy and manage. The switch includes an intuitive web-based interface that eases configuration and setup. The connection point gives a step-by-step wizard to direct you through the configuration and setup process, including fundamental network configurations, VLANs, Quality of Service (QoS) settings, and security strategies. It means you don't need professional assistance configuring built-in 10GbE uplinks, robust QoS, static and RIP routing, IPv6, and PoE+ models of Aruba.
Therefore, you can manage and configure the switch through a standard browser and get full control of your network anywhere. With its strong equipment, simple configuration, and flexible management choices, the Aruba 2540 jl356a is ideal for small to medium-sized organizations for dependable, extraordinary-performance networking solutions.
Advanced Features of JL356A HPE
The Aruba Layer 2 switch series is optimized for specific mobile users and is easy to deploy. It aids you in managing Aruba ClearPass Policy Manager and Aruba AirWave. These switches also support cloud-based management with Aruba Central. Therefore, the Aruba jl356a switch offers a sum of 10GbE uplinks with 370 W PoE+ for powering APs, cameras, and IoT devices to PoE-empowered gadgets. They are convenient to build with simple deployment and Zero Touch Provisioning.
Easy Setup and Configuration of jl356a firmware
The Aruba 2540 Switch Series of HP jl356a delivers features to enterprise campuses, SMBs, and other branch offices. It can be easily deployed and managed with Aruba AirWave, Aruba ClearPass Policy Manager, and cloud-based Aruba Central. Moreover, it provides optimal configuration when connected to Aruba access points. It can be connected with PoE priority, VLAN configuration, and rogue AP containment. Therefore, Zero Touch Provisioning provides quick and painless deployment with few or no technical resources. So, the convenient built-in wire speed 10GbE uplinks and PoE+ models deliver outstanding network access performance. Therefore, the robust Layer 2 features include static and RIP routing, ACLs, sFlow, and IPv6 without software authorization.
Why Choose Us
We provide high-quality IT equipment with multiple product ranges. SECO Technologies is one of the best sellers of IT equipment in the UK to sell its high-quality products at affordable rates. We provide reliability and security of equipment. Therefore, you can get the best reasonable JL356a price at SECO Technologies.
More Information

| | |
| --- | --- |
| Part No | JL356A |
| Manufacturer | HP |
Need help or have a question?
Chat or Call us 020 3992 8592 now.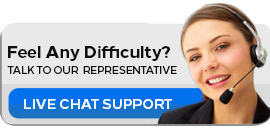 Compare Products
You have no items to compare.