Hewlett Packard Enterprise Aruba 2930F 48G PoE+ 4SFP+ Managed L3 Gigabit Ethernet (10/100/1000) Power over Ethernet (PoE) 1U Grey
Buy Aruba 2930F 48G PoE+ 4SFP+ JL256A HPE switch designed for creating digital workplaces optimized for mobile users at a reasonable price from us. Order now.


100% Secure

100% Money-Back Guarantee

Best Price

PayPal world seller
Explore More about Aruba Jl256A
In the world of innovations and technologies, the Aruba 2930F switch series offers a JL256A switch specifically for mobile users. You can benefit from this switch with an integrated wire and wireless approach. SECO Technologies offers these series at affordable prices because these switches have basic 3 layers. These switch series include Aruba 2930f-48g-poe+-4sfp+ switch (Jl256A) that are full of innovations and provide advanced security and network management.
You can get this HP JL256A switch from us with high-quality performances at SECO Technologies at affordable rates compared to others. Moreover, the Jl256A firmware is easily updated. Here are some features of the HPE JL256A switch:
Software Defined Networks
We offer different innovative and unique series of Aruba 2930F JL256A. The powerful Aruba provision switches provide high-quality performance and value, supporting the latest SDN applications. The Aruba 2930f 48g PoE+ 4sfp+ switch jl256a switch supports 10GbE uplinks, PoE+, robust QoS, and RIP routing with proof programmability. Moreover, the switch Aruba jl256A delivers a consistent wired or wireless user experience. The switch consists of features with unified management tools like Clear Pass Policy Manager and Airwave Network Management. Therefore, you can get the best reasonable Aruba Jl256A Price at SECO Technologies.
High Performance with Multiple Layer Switches
SECO Technologies eases their customers with low rates of early release and ensures warranty support. So, we offer the Jl256a Aruba switch Series that provides high-quality performance with security. They are easy for enterprise edge, SMB, and branch office networks. Moreover, this switch possesses optimal configuration. They can connect automatically to Aruba access points for PoE priority, VLAN configuration, and rogue AP containment.
Get Convenient Innovation with Layers
We offer these switches built-in 1GbE or 10GbE uplinks and PoE+ models that are made conveniently to deliver the right size of network access performance. It consists of robust 3 basic layer features, including static and RIP routing, ACLs, sFlow, and IPv6 that require no software licensing. Therefore, this switch is designed for OpenFlow. So, the Aruba 2930F is ready to take advantage of SDN applications like HPE Network Visualizer, Optimizer, and Protector Software items.
Provides Sufficient Security and Quality
You can get the Aruba 2930F Switch Series from SECO Technologies because we offer a variety of switches at competitively low prices. These switches' security and quality of service features build a strong network to meet corporate policies and compliances. It ensures that your data is protected from both inside and outside attacks. Moreover, the standard flexible authentication for security protocols like 802.1X, MAC and Web Authentication enhances security and policy-driven applications. Therefore, this series offers powerful, multilevel access and security controls like source-port filtering, RADIUS/TACACS+, SSL, Port Security, and MAC address lockout.
Get Improved Integrated Wired/Wireless Management
The Aruba 2930F Switch Series supports Aruba Clear Pass Policy Manager for a unified and consistent policy between wired and wireless users. It helps to simplify the implementation and management of guest login, user onboarding, network access, security, QoS, and other network policies. Moreover, buying this switch from SECO Technologies provides a common Zero Touch Provisioning management platform. It aids you in monitoring wired and wireless network devices. So, RMON and sFlow provide advanced monitoring and reporting capabilities for statistics with history, alarms and other events. Therefore, the Ethernet management ports keep management traffic tracked and segmented from your network data traffic.
More Information

| | |
| --- | --- |
| Part No | JL256A |
| Manufacturer | HP |
Need help or have a question?
Chat or Call us 020 3992 8592 now.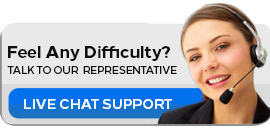 Compare Products
You have no items to compare.