Hewlett Packard Enterprise Aruba 2930F 48G PoE+ 4SFP Managed network switch L3 Gigabit Ethernet (10/100/1000) Power over Ethernet (PoE) 1U Grey
Aruba 2930F 48G PoE+ 4SFP JL262A HPE switch is part of a basic Layer 3 switch series with enterprise-grade features that's simple to deploy. Buy now at best price.


100% Secure

100% Money-Back Guarantee

Best Price

PayPal world seller
Explore More About HP JL262A
The JL262A HPE Aruba 2930f 48G PoE+ 4sfp switch with 48 ports is a high-performance, entry-level switch specially designed for use in network conditions that require strong network connectivity and high-level management capabilities. The JL262A Aruba highlights 48 Gigabit Ethernet ports that help Power over Ethernet Plus to (PoE+), permitting you to allow gadgets, for example, access points and IP cameras straightforwardly from the switch. It likewise incorporates 4 SFP ports for fiber internet connectivity.
The Aruba JL262A switch is managed, meaning it tends to be monitored and configured through a web or command line interface. It additionally supports modern networking switch features like Quality of Service (QoS) and VLANs, permitting you to segment your network and focus on traffic. The HPE JL262A switch is rack-mountable, allowing it to be effortlessly incorporated into a standard 19-inch rack. It likewise upholds redundant power supplies, guaranteeing that your network keeps awake and running even in case of a power failure.
Exceptional Reliability of JL262A Aruba
This HPE Aruba 2930f 48g PoE+ 4sfp switch JL262A likewise has innovative management highlights, including a web-based interface and command line interface for monitoring and configuring the network. It likewise supports numerous protocols, including IPv4 and IPv6, and has built-in security features, for example, access control lists and sFlow for monitoring network traffic.
The JL262A Aruba is designed to be exceptionally solid, with excess power supplies and fans for the greatest uptime. It is additionally built to be energy proficient, with exceptional features like Energy Efficient Ethernet (EEE) and dynamic power management to diminish power utilization.
Ensure Data Protection and Security with Aruba JL262A
This item, HPE Aruba 2930f 48G PoE+ 4sfp switch JL262A, is a strong and secure network switch designed for big business and data center environments. HPE JL262A offers information protection and security that help to protect your network and data from likely threats. One of these JL262A Aruba switch key data security features is its strong Quality of Service (QoS) capacities. This permits you to prioritize and shape network traffic to guarantee that basic applications and administrations have the bandwidth capacity they need to work flawlessly. This can assist with forestalling network clogs and ensure that your data is transmitted rapidly and dependably.
Advanced Access Control and Network Segmentation Support of JL262A Aruba
Another significant security feature of this HP JL262A is its support for cutting-edge access control and network segmentation. This permits you to make virtual LANs (VLANs) and allocate various degrees of access and security to multiple clients and gadgets on your network. This can assist with forestalling unapproved access and shield delicate information from expected breaches. Furthermore, the HPE Aruba 2930f 48G PoE+ 4sfp switch JL262A likewise supports advanced security highlights, for example, 802.1X verification, Macintosh-based access control, and IP source-guard.
These highlights help prevent unapproved access and safeguard your network from potential threats, such as malware and refusal of service attacks. The JL262A switch also offers a range of connectivity options. It features multiple Ethernet ports, including copper and fiber interfaces, providing flexibility in connecting various devices to the network. This makes it suitable for businesses with diverse networking requirements. Moreover, you can easily update the JL262A firmware as per your requirements by visiting the official site to download the latest firmware update file.
Available at a Reasonable Price
At SECO Technologies, we have connections with some of the top IT equipment vendors in the industry. This makes us one of the best suppliers who you can choose to get a reasonable JL262A price from us. So, what are you waiting for? Order now.
More Information

| | |
| --- | --- |
| Part No | JL262A |
| Manufacturer | HP |
Need help or have a question?
Chat or Call us 020 3992 8592 now.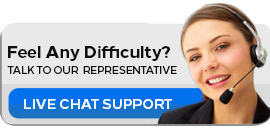 Compare Products
You have no items to compare.